Currently 14 of the 49 contiguous states/jurisdictions allow for retail choice of electric supplier behind the major Investor Owned Utilities (IOUs) in those states/jurisdictions. Missouri is one of the states that is denying its customers the ability to choose their supplier and the components that make up that supply purchase. According to research done by the Retail Energy Supply Association (RESAusa.org), this decision may be costing Missourians big time.
Ameren (the monopoly energy supplier in Missouri) has spent a lot of money on lobbyists to convince politicians that energy choice doesn't work. The graph below proves that choice does in fact save people money.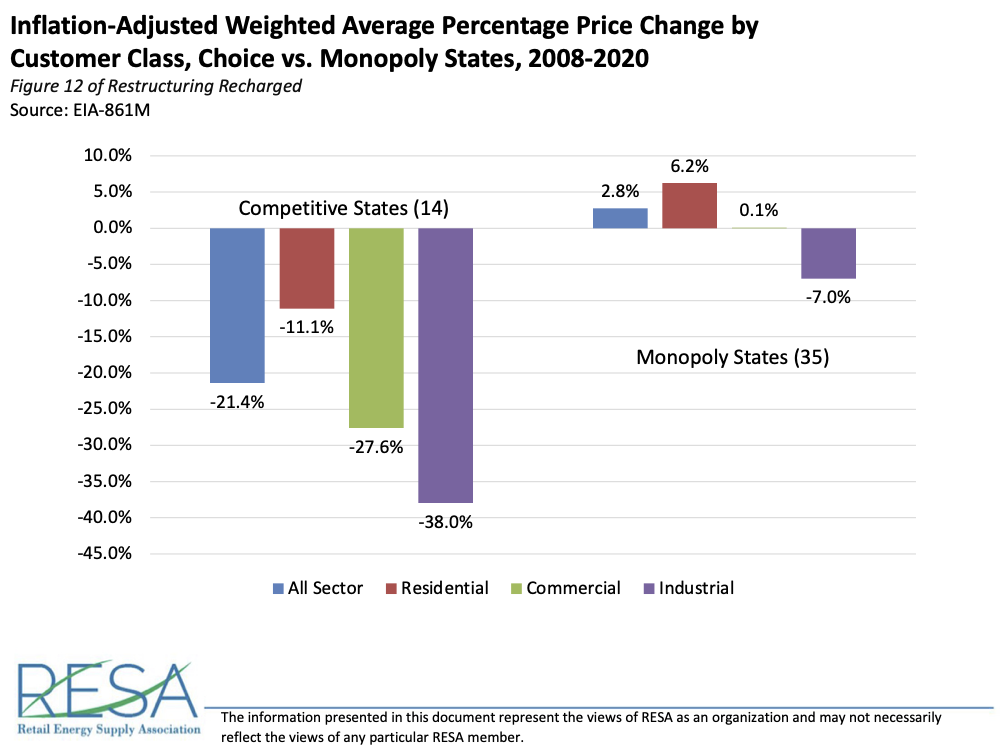 The current system is taking money out of our pockets. Missourians deserve the opportunity to access the more efficient energy supply markets available to 14 other states including our neighbor to the east in Illinois.
---
Join the Missouri Energy Restructuring Association (MOERA) today. Together we can win the right to select power suppliers who can deliver the energy we need at competitive prices!
Please support the cause below!